​IVANKA MCDONAGH - RANDOM THOUGHTS FOR THE DAY!

Ivanka Mcdonagh - These are my considerations xx

As I got up at the beginning of today, I considered it odd. I strolled over to get some espresso and I contemplated internally that something doesn't appear to be correct.

So as opposed to drinking espresso like I ordinarily do, Instead of awakening and taking a seat and wandering off in fantasy land the day away I chose to accomplish something totally unique.

I stood up, got changed and drove. I drove and drove untill I went over a decent bistro. I had never been here nor had I intended to ever come however trust you me it was delightful.

I have transferred a decent little photograph of the espresso here:
Powered by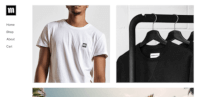 Create your own unique website with customizable templates.